From Our Window to Yours
Drive-Thru Open Daily 6 a.m. to Midnight*
Craving some OnCue but don't love the idea of getting out of your car? We've got you covered! Get your favorite drinks and snacks served right to you in the OnCue Drive-Thru.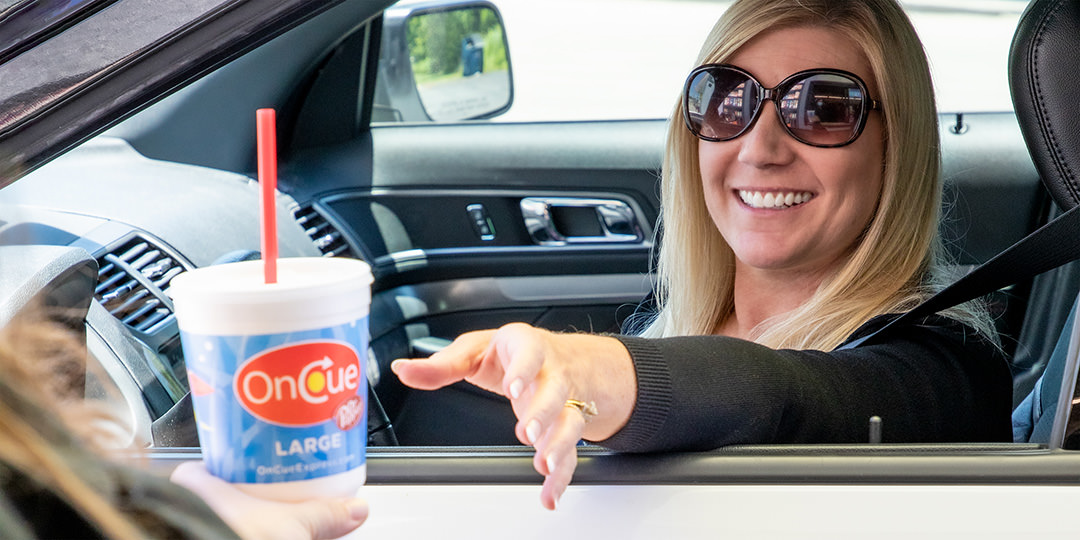 Milk
Fountain Drinks
Premium Iced Teas
Pop
Coffee
Cappuccino
Trecca Espresso
FreezeeCue
Ice
Gum
Candy
Mints
Chips
Donuts
Tobacco††
Beer††
Wine††
Newspapers
Lottery
Roller Grill
Food Stamps
Refills
Prepay Fuel
No checks accepted.
*OnCue #6 in Stillwater and #4101 in Perkins:
Monday-Friday 6 a.m.-11p.m., Saturday 7 a.m.-11p.m., Sunday 9 a.m.-11 p.m.
†Items may not be available at all drive-thru locations.
††The purchase of alcohol or tobacco by underage persons is prohibited by law. Customers must present a valid ID with proof of legal age to purchase any alcohol or tobacco products.